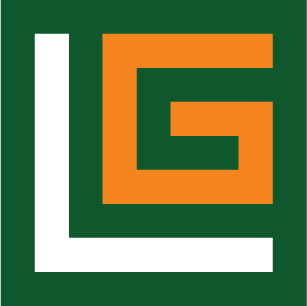 Project Solutions Reliably Delivered
Since 1973
Purveyors of temporary & permanent erosion control installations, coastal restoration, fencing, commercial landscaping, irrigation and construction services
PURVEYORS OF TEMPORARY & PERMANENT EROSION CONTROL INSTALLATIONS, COASTAL RESTORATION, FENCING, COMMERCIAL LANDSCAPING, IRRIGATION AND CONSTRUCTION SERVICES
Dating back to 1973 and always family owned, LaMay Group has steadily grown from a local provider of landscaping services to one of the largest and most respected provider of all erosion control services, commercial landscaping, irrigation, fencing, and coastal restoration companies in the South. Today, we service not only local private entities, but work on federal, state, local government, and private and industrial contracts.
Our approach to every project is guided by delivering complete client satisfaction- safely and timely.  At LaMay Group, we pride ourselves on our superior safety record, attention to detail and delivering completed jobs in the timeliest manner. We maintain our company owned equipment with the highest degree of standards and have them loaded with materials daily to be ready for any job at a moment's notice. Our portfolio of equipment is extensive and can accommodate any size job, from the smallest commercial project to large federal highway projects.
Our team at LaMay Group has over 40 years of experience executing projects and nearly 100 years of combined experience. We are proud of our leadership, detailed estimating team, friendly office staff and the hardest working field project managers in the South. Working together as a Family and team, LAMAY GROUP is the best choice for construction services in the South.
Majority Women-Owned Business
State Licenses
Building Construction-Municipal and Public Works Construction #36764
Arborist #18-2265
Landscape Horticulturist #18-4352
Commercial Landscape Contractor #18-4352
Landscape Irrigation Contractor #18-0712
Commercial Pesticide-Ground Applicator – LDAF #00170531
Safety Training Credentials
Transportation Worker Identification Credential (TWIC)
OSHA Basic
Cardiopulmonary Resuscitation(CPR), Automated External
Defibrillators(AED) and First Aid
E-Railsafe/Powersafe
Various Plant Specific Safety Credentials
Professional Affiliations
Association of General Contractors
Louisiana Association of General Contractors
International Erosion Control Association
Building Trades Association
Louisiana Irrigation Association
Louisiana Nursery & Landscape Association
Federal | State | Local | Commercial | Industrial | Private
Temporary Erosion Control Installations
DOTD Silt Fence and Wire Backed Silt Fence
Sediment Check Dams
Hay Bales
Wattles
Inlet Protection
Silt Sacks
Erosion Control System Matting
Erosion Control Blankets
Turbidity Curtains
Permanent Erosion Control Installations
Hydro-seeding
Hydro-mulching
Permanent Erosion Control System Matting
Bonded Fiber Matrix (BFM)
Vegetative Mulch
Seed and Fertilizer Application
Broadcast and Drill Seeding
Hay/Straw Blowing
Slab Sodding
Fencing
Barbed Wire
Chain Link
Combination
Ornamental
Safety and Gate Installation
Commercial Landscaping and Irrigation
Underground Drainage
Tree Planting and Trimming
Root Pruning
Hardscape & Maintenance
Construction Services
Multi-Use Projects
Community Activity Areas
Parks & Recreation
Paving
Retainer Walls
Flatwork
Coastal Restoration
Reef Vegetation-Salt & Brackish Water
Sand Silt Fence
Marsh Recovery Plantings
Matting and Erosion Features
Get a glimpse of our work